Welcome to the...
EVERYBODY HATES CHRIS WIKI
167 articles • 338 files • 3,986 edits
ABOUT EVERYBODY HATES CHRIS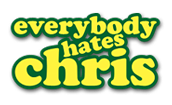 Everybody Hates Chris is an American television series that first aired in September 2005 and ended airing in May 2009 on UPN (later became The CW). The show originally aired on Nick@Night, but then moved to TeenNick. Everybody Hates Chris was inspired by Chris Rock's miserable life as a teenager. Chris Rock stated that the show's name is a parody of the popular sitcom Everybody Loves Raymond and the show was created by Chris Rock and Ali LeRoi, narrated by Chris Rock, composed by Marcus Miller, and produced by Chris Rock, Ali LeRoi, Michael Rotenburg, Dave Becky, Howard Gewirtz, and Don Reo. The lead actors of Everybody Hates Chris are Tyler James Williams, Terry Crews, Tichina Arnold, Tequan Richmond, Imani Hakim, and Vincent Martella.
FEATURED CHARACTER: CHRIS ROCK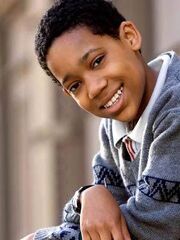 Chris Rock, portrayed by Tyler James Williams, is the main character in Everybody Hates Chris. Chris was inspired by the real Chris Rock's experiences as a teenager.
Biography
In the show, Chris lives in Brooklyn , New York, in a crowded apartment with his family. Most of the time Chris is unhappy, awkward, left out, unlucky, and unpopular. But he is in reality very responsible and kind. Good things happen to Chris sometimes, but when they do there is always a negative outcome of it. Chris is the second of three children, Drew, Chris and Tanya.
READ MORE
CONTRIBUTE
Don't be shy, feel free to add new pages to the wiki! To write a new article, just enter the article title in the box below.